Quality
DELIVERING WORLD CLASS QUALITY VALVES…
…ON TIME AND ON BUDGET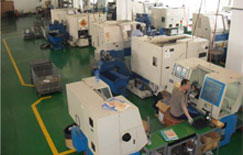 QUALITY, DELIVERY and PRICE are key factors when specifying and purchasing valves. Valves in Oil & Gas or Industrial applications are no exception, though quality standards and reliable performance are more critical. Balancing the trade offs to deliver the right valves, on time and within budget is a challenge very familiar to engineering and purchasing professionals worldwide.
These questions were foremost in the minds of JAGflo's founders when the company was formed in 2001. Gary Williams' expertise is in valve design, engineering and manufacturing, while John McCrae's is in global sales and key account management. Having observed the shift to globally sourced valve components, JAGflo has been successfully established as global supplier.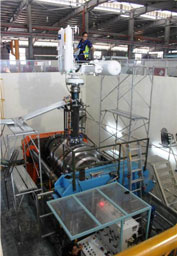 Timely Valve DELIVERY is Essential
It's true! "Time is money" and long valve lead times can undermine project schedules. JAGflo understands the pressures our customers are under to achieve profitability by installing valves in line and on time. We work closely with Engineering, Purchasing and Construction teams to coordinate valve delivery and logistics worldwide.

COST is more than Price
True valve cost calculations involve the balance of three factors – Quality, Delivery and Price. Delivering valves on time and on budget is the first step. Our quality programs are in place to ensure that the valve you install will live up to your expectations of reliability, reducing downtime and lost revenue.